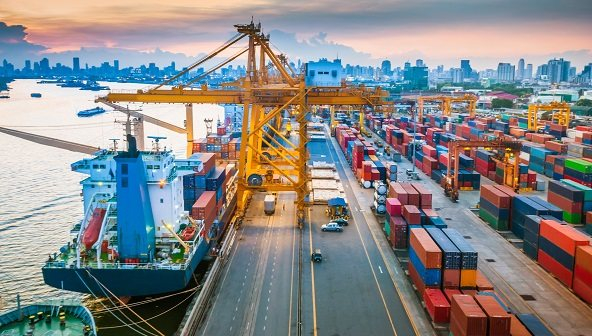 TAIWAN's Yang Ming Marine Transport Corporation posted a 2018 net loss for 2018 of TWD6.59 billion (US$213.7 million), drawn on revenues of TWD141.83 billion, up 8.21 per cent year on year.
Results were hard hit by higher global fuel prices, which increased by 31.1 per cent compared with the previous year.
Volumes in 2018 increased to 5.2 million TEU, up 11 per cent year on year when compared to 4.7 million TEU handled in 2017.
"Despite the 11 per cent volume growth due to strategies implemented in 2018, Yang Ming's operating margins were eroded by higher bunker costs," Yang Ming said in a statement.
Going forward, unsettling geopolitical risk factors, including the ongoing US-China trade war and Brexit, continue to impact bunker fuel prices and conditions in global trade, said the company.
In addition, the International Maritime Organisation (IMO) 2020 sulphur regulations will inevitably increase operating costs, the company explained.
Based on the latest forecast from Alphaliner, the supply growth rate in 2019 is projected at 3.1 per while the demand rate will grow at around 3.6 per cent. Therefore, the trend in global shipping is moving towards a more balanced level of supply and demand.
The sulphur cap could prompt scrapping of older, inefficient vessels in the near term. This would add complexity and challenges to the shipping market, Yang Ming believes.
"In light of the uncertainties surrounding global trade and the pressure on bunker prices, Yang Ming remains cautiously conservative on its outlook for 2019," the carrier concluded.
Reference HKSG-GROUP